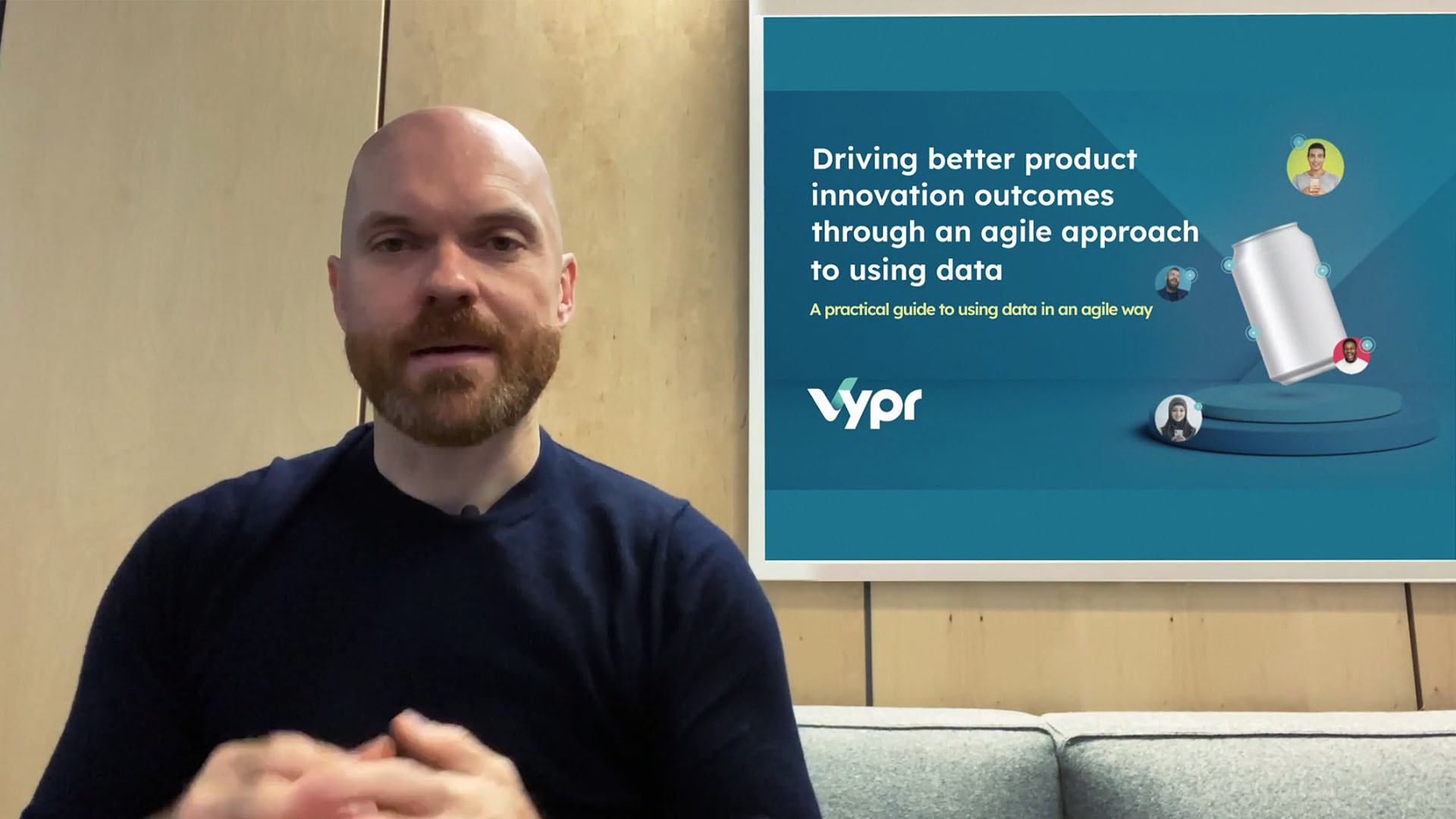 A Practical Guide to Using Data in
an

Agile Way

Vypr founder Ben Davies discusses agile innovation.
What you will learn?
Presented by VYPR founder Ben Davies, you will learn the following:
Selecting the most appropriate data types (Predictive vs retrospective)
How to get the most from the data you have
What changes when you switch from analogue to digital data
Who is the webinar for?
Anyone who works in the Retail, Manufacturing or Consumer Good sector looking to:
Make the transition to an Agile approach.
Learn how to become more sustainable
Take the guesswork out of Innovation.
Meet the Host
Ben Davies is the Founder of VYPR and co-author of The Agile Innovation Playbook. He set up VYPR after spending the early part of his career as a supermarket buyer for Sainsbury's and the Co-op.
Ben is one of the leading thinkers in the emerging Product Intelligence market and talks very candidly about the flaws inherent in many product innovation processes seen today.
VYPR is one of the fastest growing technology businesses in the consumer goods sector, and is now present in the French and German markets alongside the UK.