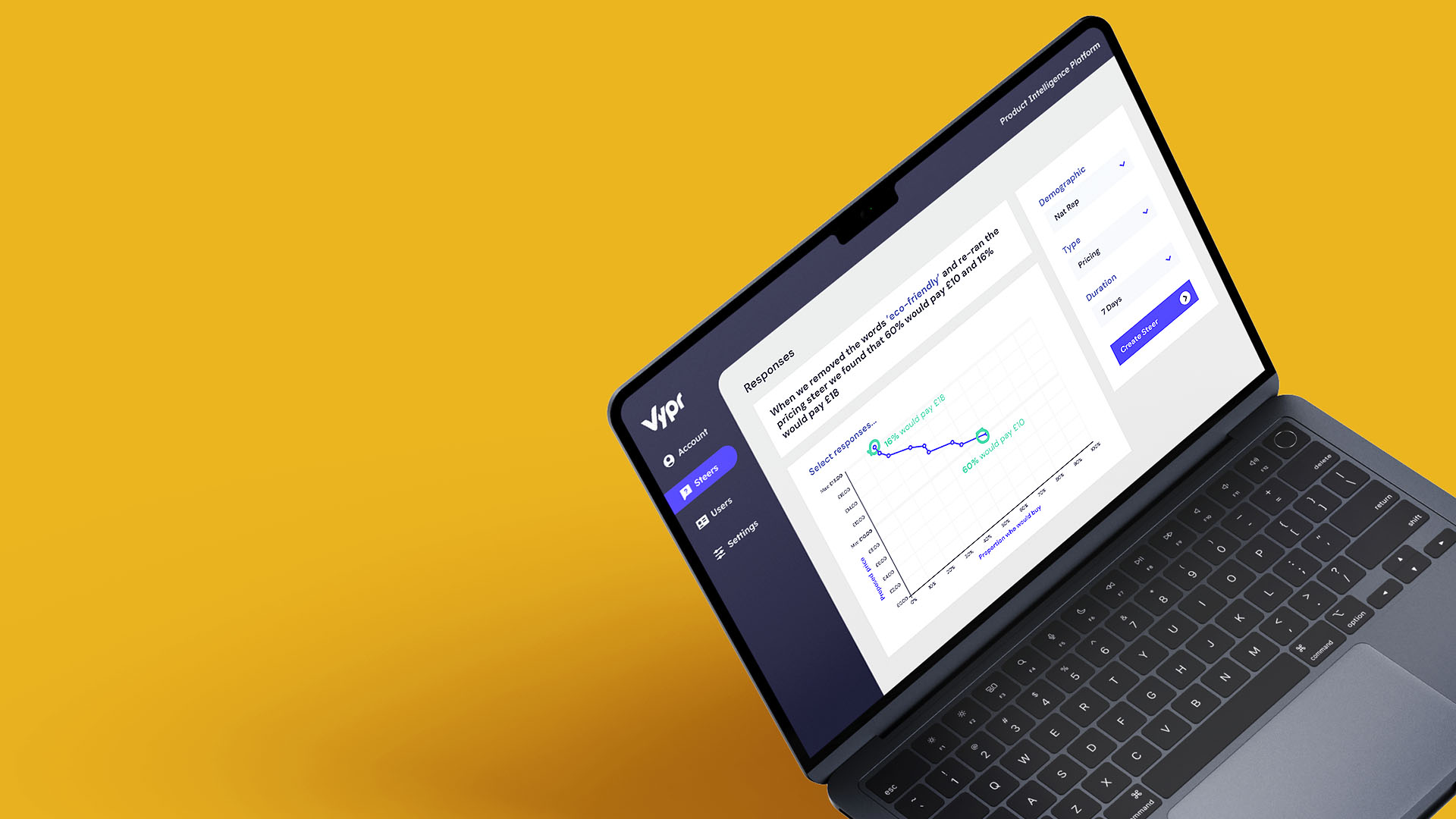 Thank
You
Thank you for contacting us, a member of our team will be in touch with you shortly.
Vypr is the UK's leading product intelligence and performance accelerator: software that sits on the desktops of product developers, marketers and retailers throughout the UK.
Every week, we test 1000's of products with consumers: providing effective tools and techniques – built on data and behavioural science – that deliver cost-effective, fast, reliable, and consumer-led intelligence to improve purchase intent and accelerate product performance.