What's Trending In 2022 For The Frozen Snack Industry?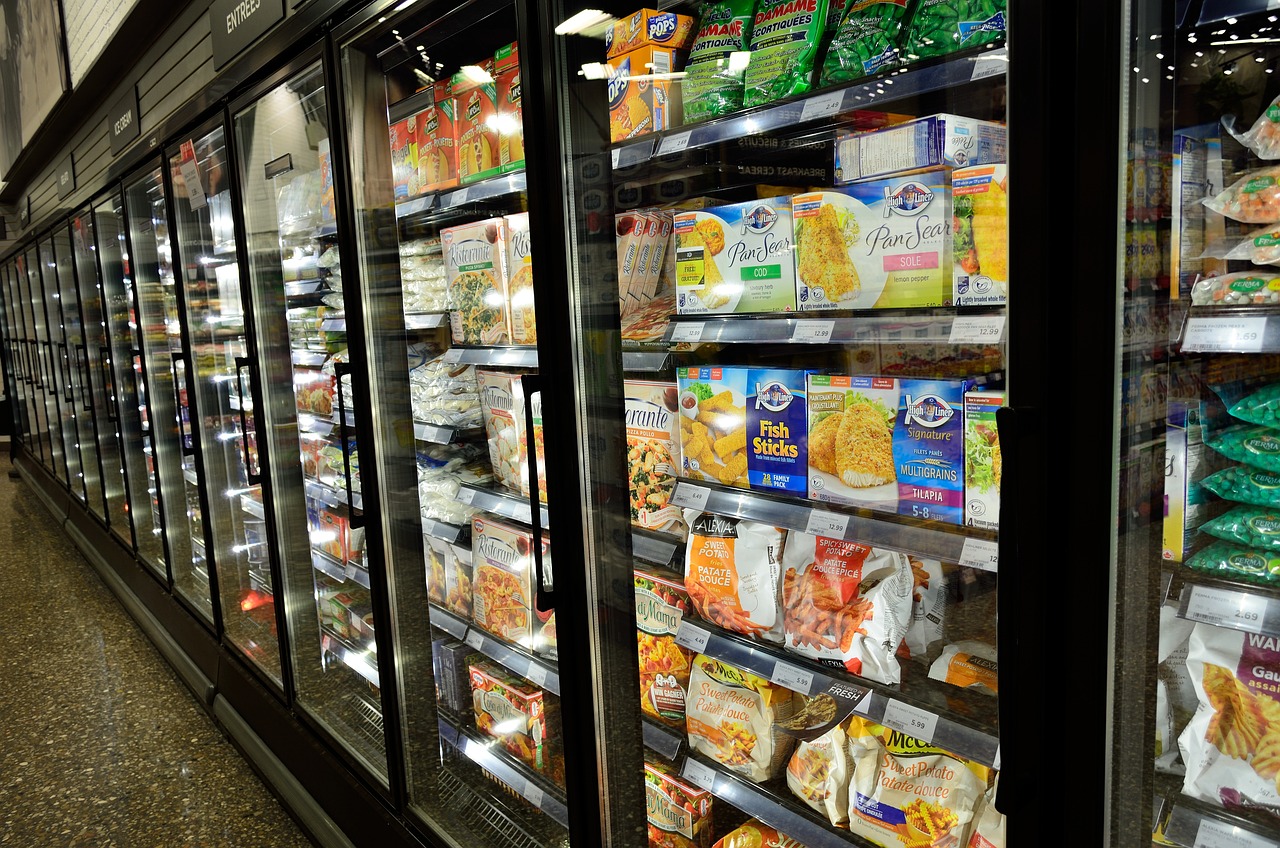 ---
Written by James Rooney, Business Development Manager
It should come as no surprise that the demand for frozen snacks, along with other frozen foods, grew substantially during the start of the COVID-19 pandemic.
The hospitality industry was severely disrupted by government-enforced lockdowns and trading restrictions, meaning people had little choice but to eat at home instead of dining out.
Nowadays, COVID-19 restrictions have eased, and people are once again eating out. But how does that change the UK's attitude towards frozen snacks? Is everyone still buying them in abundance, or have trends changed?
Continued Growth In Sales Of Frozen Snacks
It's easy to assume that people would be spending less on frozen foods now that it's possible to dine out everywhere again. However, what's interesting to note is that the sale of frozen goods hasn't dropped – thanks in part to people's new lockdown habits.
In its recent Frozen Food Report, the British Frozen Food Federation (BFFF) notes that the market for retail frozen foods grew an astonishing 13.5% in 2021 compared to levels seen before the pandemic.
Ice cream is the largest category in the market, according to the BFFF. It accounts for 18.6% of all frozen food sales, and that figure is up from 17.3% in 2019. They also reported that the sale of handheld ice creams increased by 7.8% in 2021.
Mochi Ice Cream Still A Firm Favourite With Gen Z
Mochi ice cream is a frozen snack that has existed in Japan for decades. Yet, since early 2021, its popularity in the UK skyrocketed thanks to social networks like TikTok bringing it to the public spotlight.
It has become a firm favourite among Generation Z consumers (those born between the 1990s and the 2000s/2010s).
When Mochi ice cream – or the brand Little Moons – went viral on TikTok and elsewhere, sales surged as high as 700% in 2021, according to an article from The Grocer.
With its popularity still soaring, the Little Moons brand is set to achieve £100m in a private equity bidding war between five interested parties.
Vienetta Leads The Top 5 Frozen Desserts
The ice cream sector is enjoying steady growth, thanks partly to the COVID-19 pandemic resulting in various restrictions on social activities like eating out. Those restrictions have largely relaxed, but consumers are still enjoying more ice creams at home than before the pandemic.
According to analysis from Neilsen and The Grocer's Top Products Survey of 2021, five frozen desserts brands are firm favourites with British consumers.
Vienetta is at the top of the leaderboard, with a market share valued at £12.9m. Aunt Bessie's, Coppenrath & Wiese, Ben & Jerry's, and Almondy are the other four brands that make up the top five frozen desserts table.
Plant-Based Snacks Show Strong Growth
Lastly, there's no denying that the now annual Veganuary supermarket promotions highlight the newest and greatest plant-based frozen snacks to consumers.
According to the BFFF's annual Frozen Food Report, the meat-free frozen food sector has grown by 20.2% in the past year.
The report highlights one example of Strong Roots Spinach Bites, a firm favourite with consumers wanting meat-free frozen snacks and are now worth an astounding £1.3m.
Consumer behaviour is always changing. If you're interested in keeping up to date with changing trends by discovering key consumer insight, try it for yourself.