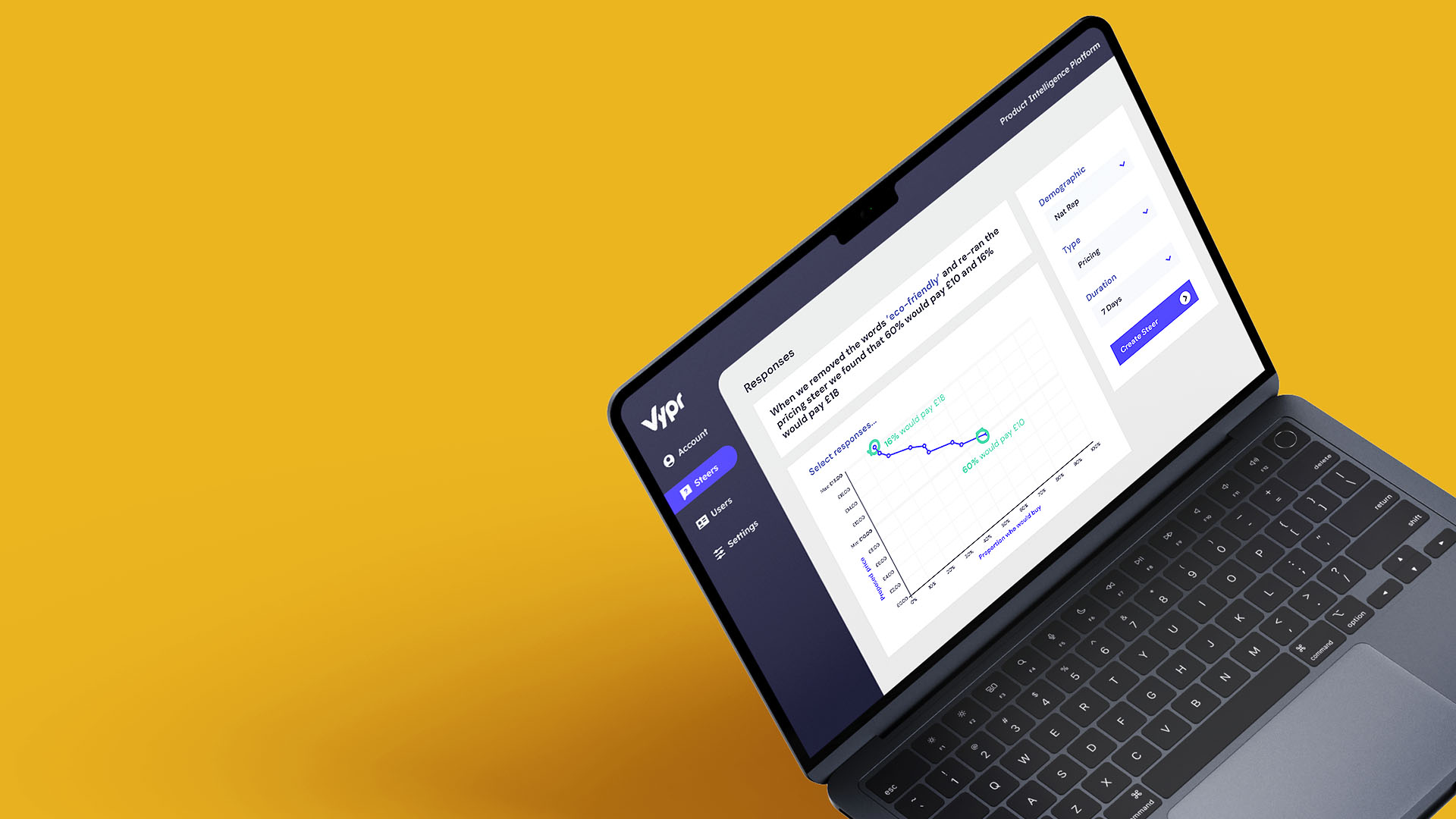 Thank
You
A member of our team will be in touch shortly to schedule a convenient time to process your Enterprise Licence request.
Learn more about Vypr
Vypr is the world's leading product intelligence platform that enables businesses to rapidly understand changing consumer behaviour through fast cost-effective consumer insight. Join 100's of customer using Vypr to deliver winning products today.